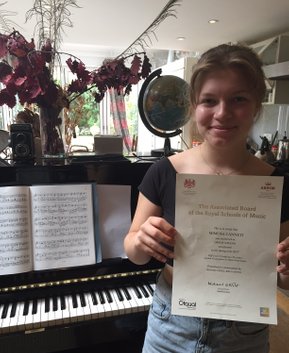 Piano Lessons for Children
There are so many benefits to learning a musical instrument from a young age. Not only is music a life skill which children can enjoy as they progress to adulthood and beyond, but there are other rewards as well. Playing an instrument is a fantastic way to increase independence and confidence in children, something which we nurture in our lessons.
Although our lessons are primarily concerned with the piano, we actively promote a more general musical education as well. From history to harmony, a child with good all round knowledge of their instrument has a better approach to and appreciation of a piece of music. We tailor our lessons to each individual student, to encourage them in their strengths and support them in areas where they need to improve.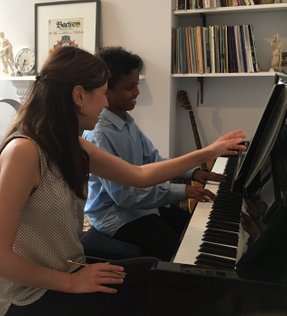 In addition to working through the ABRSM grade system (1-8), we know the importance of teaching our pupils how to play pieces in a range of different musical styles. Two Bees has a vast selection of music from Bach to Schoenberg enabling us to tailor our lessons to each pupil's personality.
As we all know, practice makes perfect. Since regular practice is an essential part of your child's piano education and often children have busy after school schedules, it is extremely important to learn how to most effectively use time at the piano to achieve the best results. We teach you and your child how to make the most of practice time.